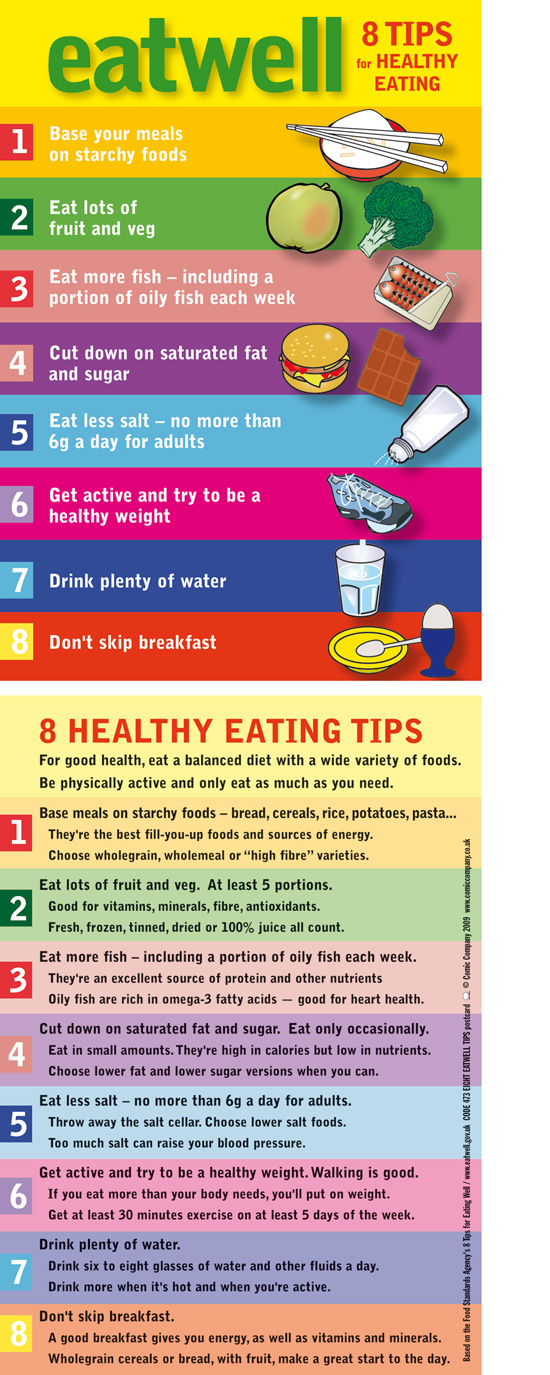 EATWELL - 8 HEALTHY EATING TIPS POSTCARD - postcards
Created to accompany our Eatwell - 8 Healthy Eating Tips roller-banners, this postcard is also a perfect standalone summary of Food Standards Agency advice on healthy eating.

The main principles are displayed boldly on one side, with supporting tips on the other.

A bright, lively and very useful addition to our range of healthy eating resources.



Click on this link to view the entire HEALTHY EATING section.


____________________
Code: 473
Size: A6
Items per pack: 50
Price (per pack): £5.50 exc.VAT (£6.60 incl.VAT)