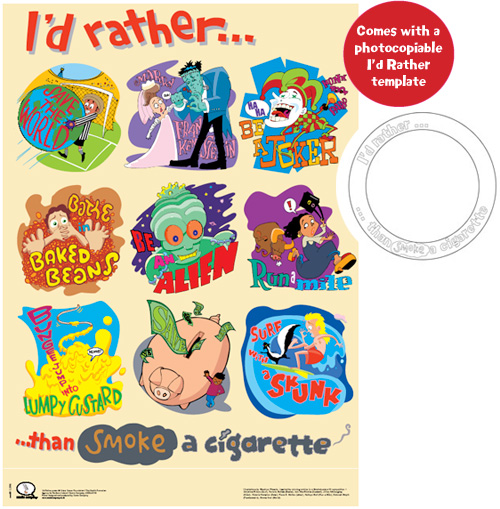 I'D RATHER POSTER, A2 - posters
Our I'd Rather poster was the result of a competition where children across the UK where asked to tell us, in a drawing, what they'd rather do than smoke a cigarette.


____________________
The winning entries had their ideas drawn by comic artist Woodrow Phoenix.
This colourful and jovial poster is a great conversation starter and comes with a free photocopiable template. An ideal way of introducing tobacco education to your own budding artists!
Click on the pic to change the image size
Click here to view our entire range of Tobacco-related resources.
Code: 26
Size: A2 folded to A4
Items per pack: 1
Price (per pack): £1.70 exc.VAT (£2.04 incl.VAT)