Walkfit Poster, A3
Walkfit poster and leaflet promote the benefits of getting physical in a humorous way. They shows how it can be easier than people think to fit moderate activity into even the busiest life. For all ages and stages - from beginners to long-distance trekkers.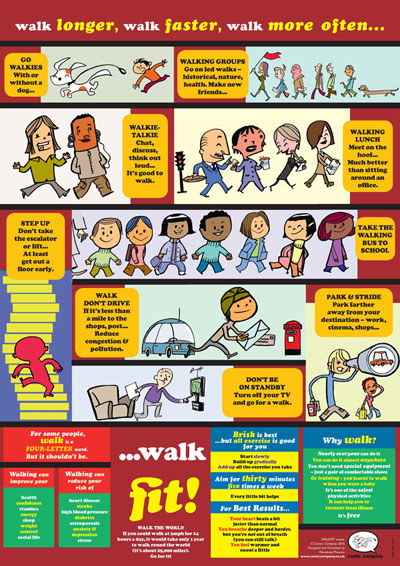 WALKFIT POSTER, A3 - posters
Click on the pic to change the image size
Click here to view the entire GET FIT & HAPPY HEART section.
Also take a look at
GO WALKIES
, a related poster promoting walking humorously and very effectively.
____________________
Code: 138
Size: A3 folded to A4
Items per pack: 1
Price (per pack): £1.30 exc.VAT (£1.56 incl.VAT)