In this section...
CUSTOMISED and CUSTOM-MADE RESOURCES
Nearly all of our resources can be customized to include your organisation's logo, contact details and local information. On some items we can also make simple design or colour changes to create your own look and feel. You get all the benefits of something tried and tested without the expense of starting from scratch. If you order sufficient quantities (e.g. 500-1000 posters, or 5000-10,000 leaflets, depending on style) prices are generally no more than those on this website - and may even be less. Call us to discuss your requirements, or please contact us.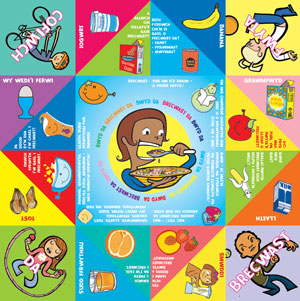 For HUGE displays
Indoors or outdoors full colour vinyl banners! Our posters can be enlarged to just about ANY size. Beautiful and VERY durable. Contact us for an estimate. This giant roller banner - it's 2.1 metres high and free-standing - is currrently being developed for outreach work by dietitians in Notts.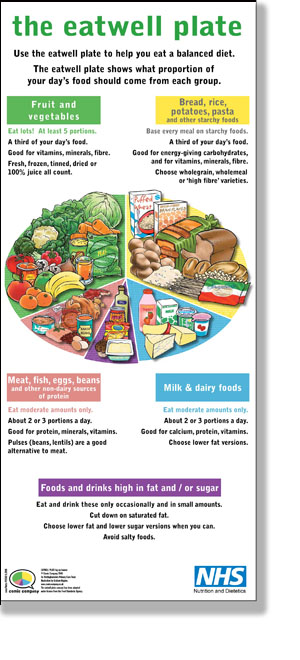 Got an idea?
We welcome your ideas for new resources. We wouldn't be here today without the invaluable help and feedback from our many customers. So do keep coming to us with your suggestions for resources.

COMIC COMPANY has created resources for many local, national and international agencies, including:

Angus College - Smokefree Generation
Ash, Ash Scotland
British Dietetic Association
Cancer Research Campaign
CRIPS (Paris)
Dudley Health Promotion
Europe Against Cancer
Greenpeace Educational Trust
Health Promotion Service Avon
Health Promotion Wales
HeartSmart
London Marriage Guidance Council
National Family & Parenting Institute
Rotherham Metropolitan Borough Council
Rotherham PCT
TECC (Tobacco Education Council of California)
Terrence Higgins Trust
UK Departments of Health
Ulster Cancer Foundation
WYSH (West Yorkshire Smoking & Health)