Eat Fit Move Fit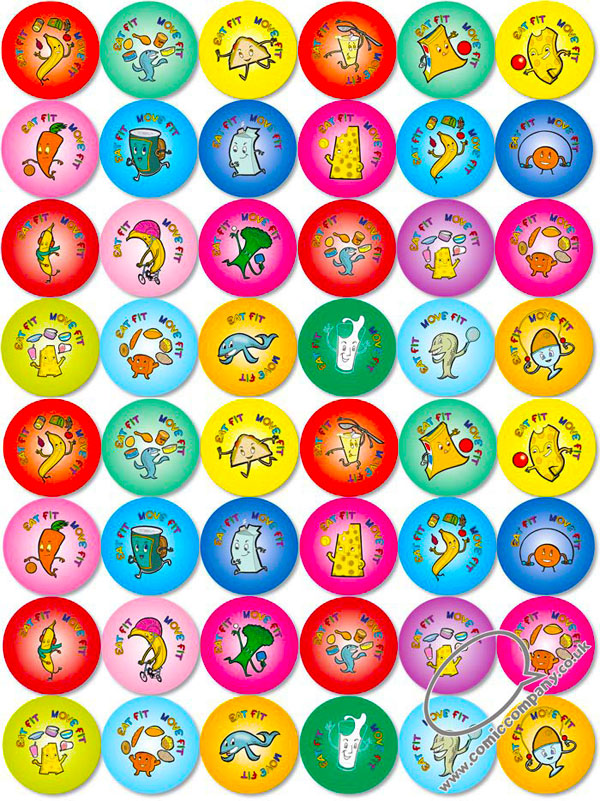 EAT FIT MOVE FIT STICKERS - stickers
SO SORRY - OUR "EAT FIT MOVE FIT STICKERS" ARE OUT OF PRINT (but let us know if you would like us to reprint) !
24 different designs! These vibrant supersize stickers combine healthy eating and fitness messages for colourful classroom rewards.
Click on the pic to change the image size
Click here to view the entire GET FIT & HAPPY HEART section.
Code: 9506
Size: 45mm
Items per pack: 48
Price (per pack): £3.00 exc.VAT (£3.60 incl.VAT)