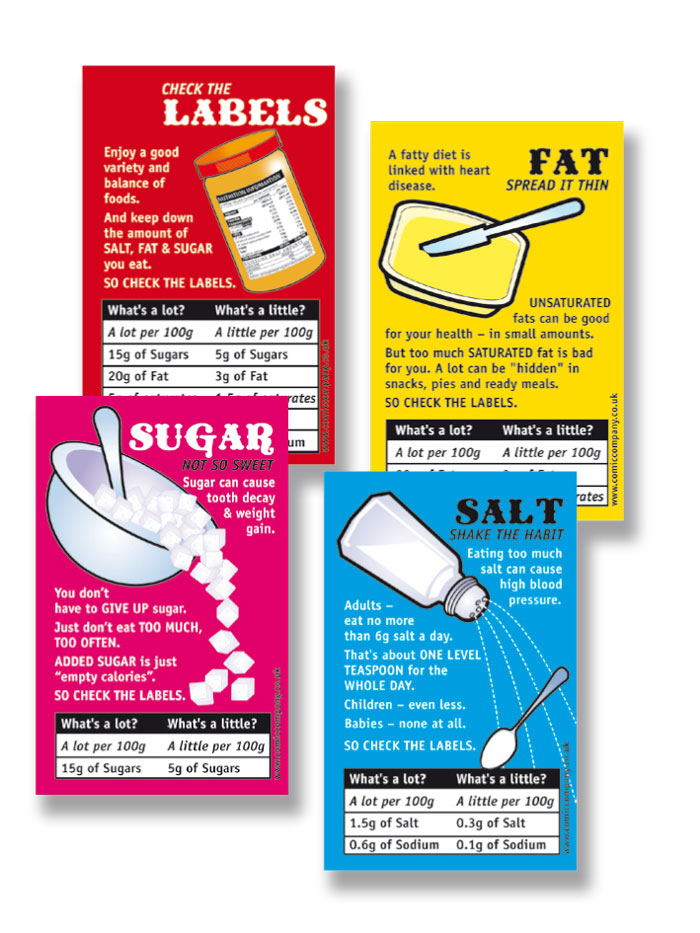 CHECK THE LABELS MAGNET [SORRY, SOLD OUT] - fridge magnets
SORRY - SOLD OUT!
______________
Super set of reminders - 4 different designs. 2 of each in a pack.
Click on the pic to change the image size / view contents
Click on this link to view the entire HEALTHY EATING section.
____________________
Code: 204
Size: 85mm x 55mm
Items per pack: 8
Price (per pack): £0.00 exc.VAT (£0.00 incl.VAT)