Wash Your Hands Postcards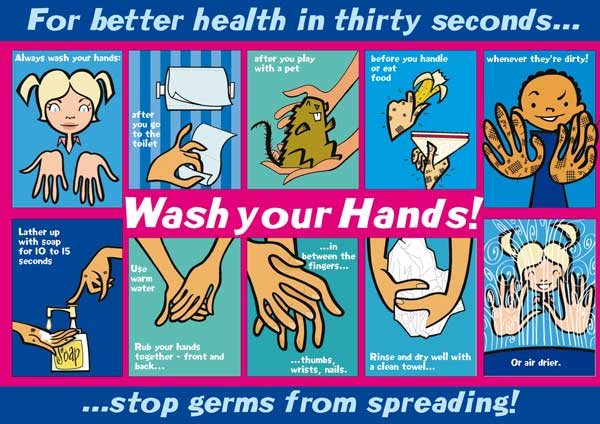 NEW!

WASH YOUR HANDS POSTCARD - postcards

Click on the pic to change the image size

Newly revised to include our popular character from Did You Wash Your Hands? poster.

Step-by-step instructions on how, why and when to wash your hands.

Great handout reminder particularly relevant this autumn and winter.

See lots more HANDS AND HEALTH resources here.
---
Code: 199
Size: A6
Items per pack: 50
Price (per pack): £5.50 exc.VAT (£6.60 incl.VAT)