Wash Your Hands Display Panels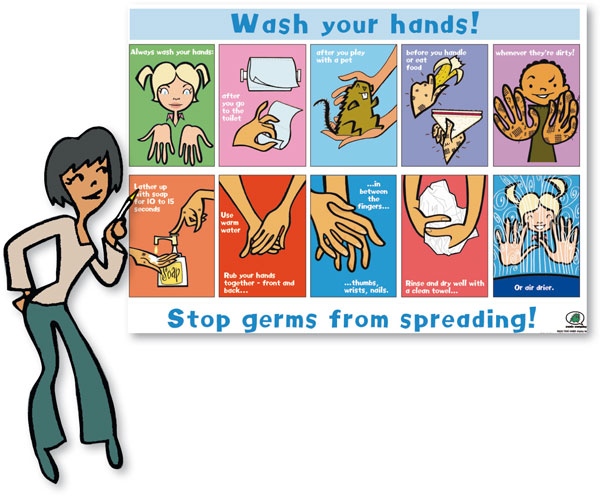 WASH YOUR HANDS DISPLAY PANEL - display panels
NEW - JANUARY 2011
GIGANTIC display board, ideal for the classroom, school hall or canteen. Makes a BIG impact!
Very important messages delivered in a humorous and visually memorable way.
Made from light, durable foamex, this laminated panel is simple to fix to the wall with velcro strips (supplied).
Click on the pic to change the image size.
See lots more HANDS AND HEALTH resources here.
---
Code: 9509
Size: 120cm x 82cm
Items per pack: 1
Price (per pack): £75.00 exc.VAT (£90.00 incl.VAT)