Did You Wash Your Hands Poster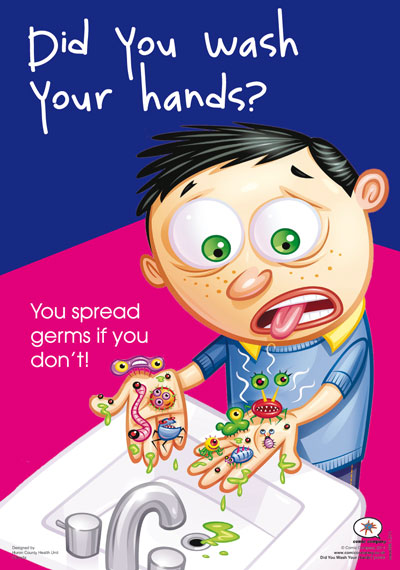 DID YOU WASH YOUR HANDS POSTER, A3 - posters
With all the colds and flu that will be going around this coming winter, the best thing you can do to protect yourself (and everyone else) is to WASH YOUR HANDS!
A striking and very funny image that really gets the point across. Handy (excuse the pun!) A3 poster ideal for classroom sinks, bathrooms, hallways, anywhere people might need a gentle reminder.


Please tell us what you think about this poster - we would really appreciate feedback.


Read Philip's Picture of Health Blog about this poster here.


See lots more HANDS AND HEALTH resources here.


---
Code: 555
Size: A3 folded to A4
Items per pack: 1
Price (per pack): £1.30 exc.VAT (£1.56 incl.VAT)