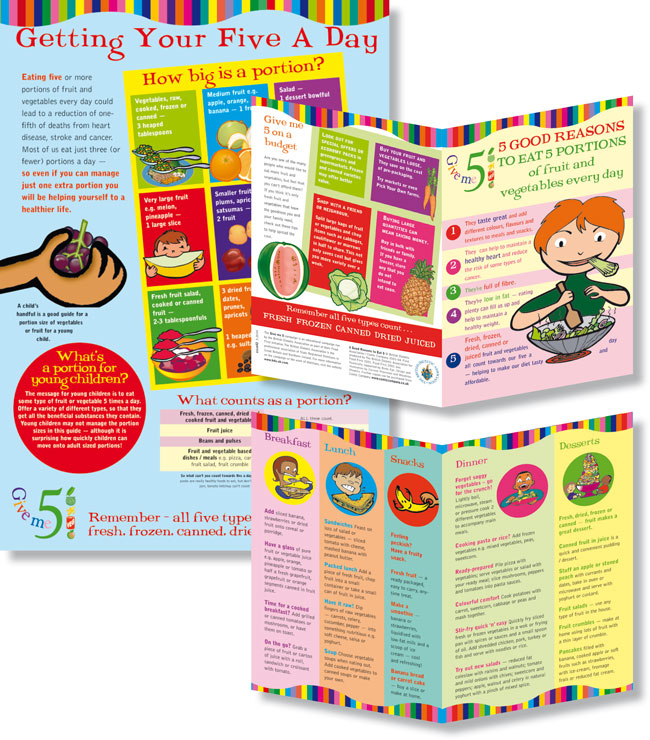 5 GOOD REASONS TO EAT 5 LEAFLET - leaflets


This popular leaflet-poster gives loads of snack and recipe mealtime suggestions to encourage young people to eat five portions of vegetables and fruit every day. Includes shopping tips for adding more fruit and veg on a budget. The colourful fold-out poster shows just how big a portion is, and what counts as a portion.




Click on the pic to change the image size and see the rest!
Click here to view ALL our 5-A-DAY-related LEAFLETS
____________________
Code: 42
Size: A3 folded to A5
Items per pack: 50
Price (per pack): £20.00
Discount scheme A