Men - Mind Your Health Leaflet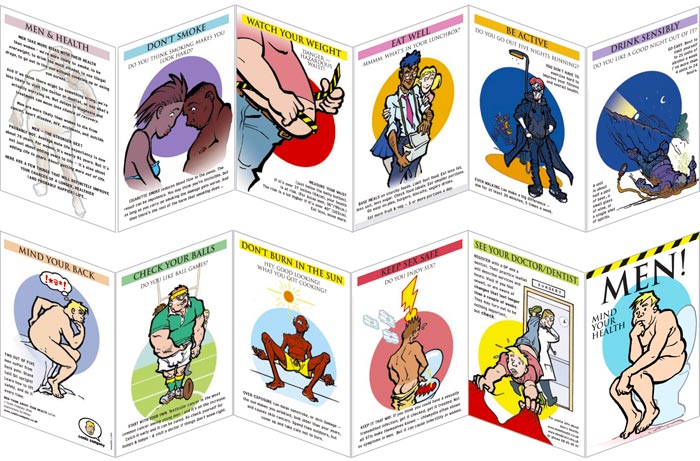 MEN - MIND YOUR HEALTH LEAFLET - leaflets
A health checklist in a handy fold-out zigzag leaflet for the gym, surgery, pub and club - or anywhere that men get together!

Witty captions and graphic drawings are a non-preachy way of summarising the main health messages about healthy eating, fitness, sun safety, alcohol awareness, cancer checks, and sexual health.

Click on the pic to look inside the leaflet.
Click here to view our entire Men's Health range.
Code: 231
Size: 12 pages 100 x 140mm
Items per pack: 50
Price (per pack): £12.50
Discount scheme D