Smile Please leaflet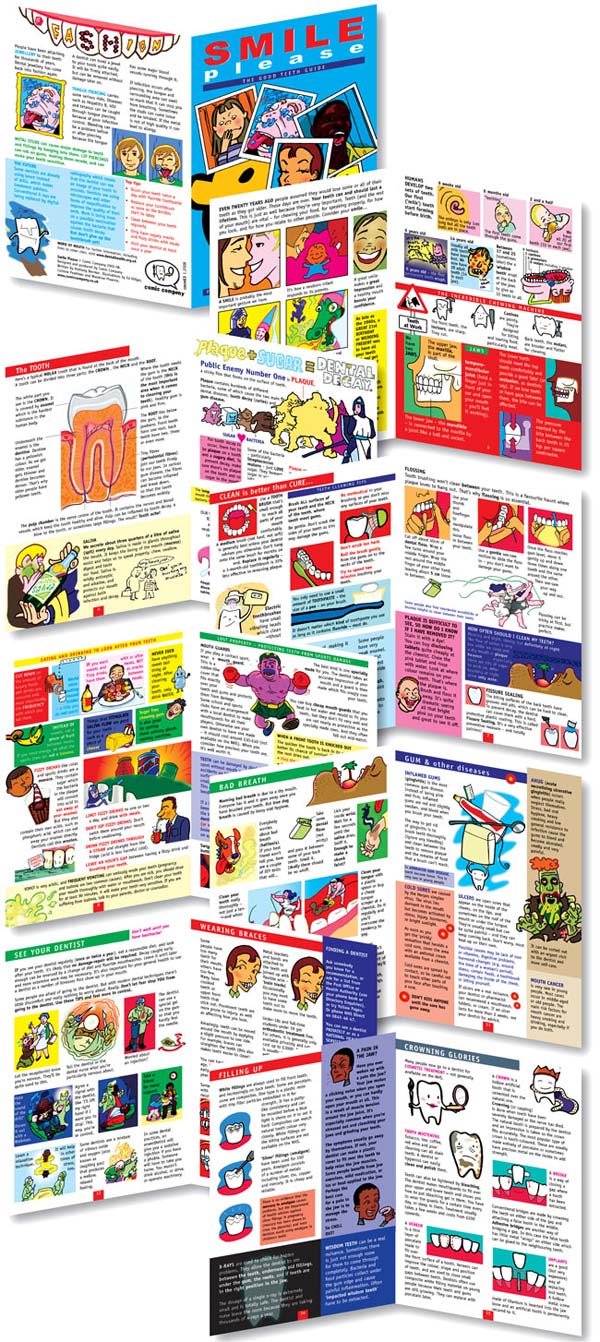 SMILE PLEASE LEAFLET - leaflets
Tackles major oral health concerns in a really entertaining and informative way.

Created at the request of oral health promoters, SMILE PLEASE shows what you need to know about looking after your teeth and mouth.

Covers a wide range of important oral health concerns e.g. food'n'fizzy drinks, bad breath, mouthguards, braces, cosmetic treatments, mouth jewellery, cold sores, ulcers, gum disease, fillings and crowns, and fear of the dentist (and tells you how to overcome it).

Invaluable. Supports the National Curriculum, but suits all ages. A great companion to Eat 5! resources.

See more Oral Health resources here.

____________________
Code: 63
Size: 16 pages x A6
Items per pack: 50
Price (per pack): £20.00
Discount scheme A