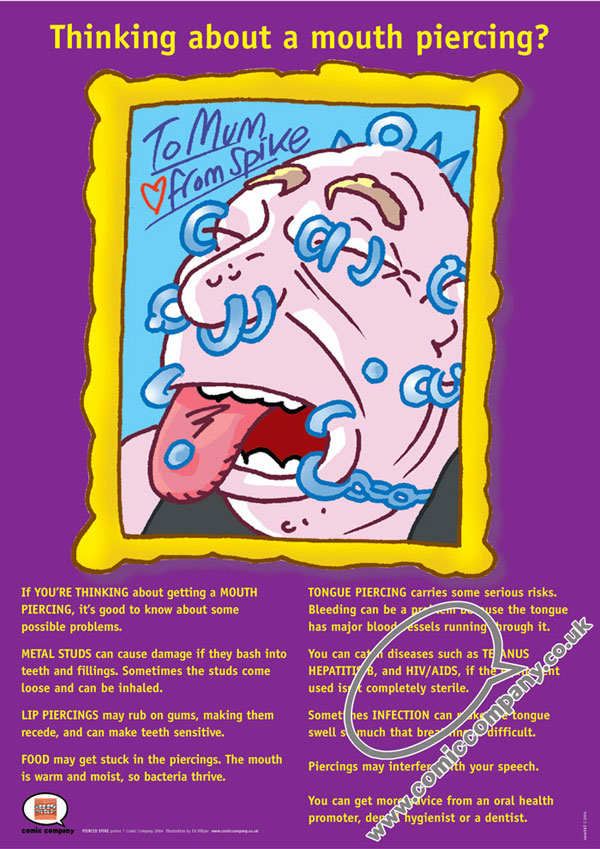 PIERCED SPIKE POSTER, A3 - posters
If you're thinking about getting a MOUTH PIERCING, it's good to know about some possible health risks. Tongue piercings, lip piercings, cheek piercings can increase the risk of infection, gum disease and damage to your teeth. An arresting poster on its own or for use with SMILE PLEASE oral health booklet booklet

See more Oral Health resources here.

____________________
Code: 147
Size: A3 folded to A4
Items per pack: 1
Price (per pack): £1.30 exc.VAT (£1.56 incl.VAT)