Good Breath Guide Poster
From the booklet Smile Please. How to keep your breath smelling sweet.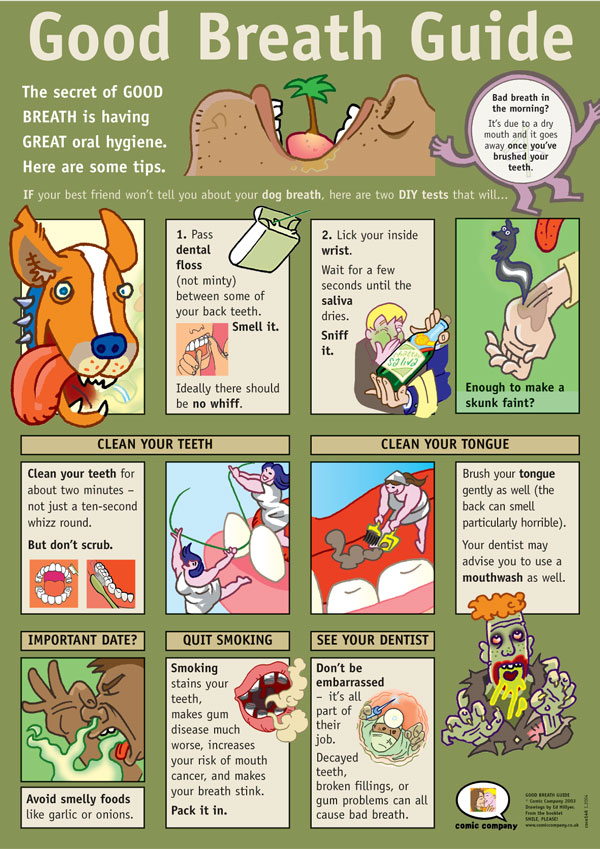 GOOD BREATH GUIDE POSTER, A3 - posters
Oral health and hygiene tips fo reduce the causes of bad breath. This colourful comic-strip poster illustrates everything you need to know about bad breath and what to do about it! From Smile Please booklet (code 63).

See more Oral Health resources here.

____________________
Code: 146
Size: A3 folded to A4
Items per pack: 1
Price (per pack): £1.30 exc.VAT (£1.56 incl.VAT)