Healthy Teddy Activity Mat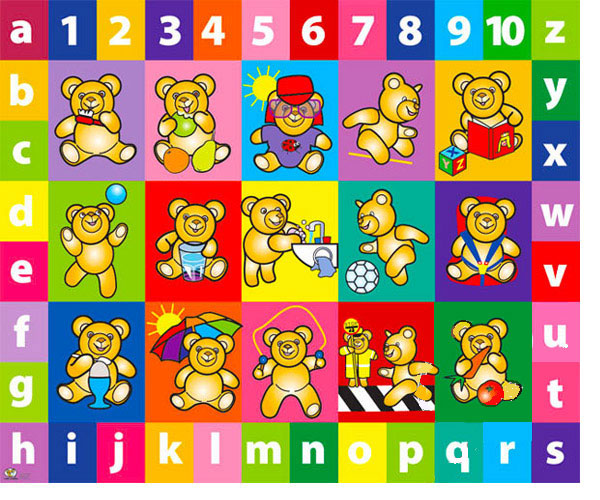 HEALTHY TEDDY BIG ACTIVITY FLOOR GAME - vinyl floor games
LOVELY big vinyl floormat featuring our popular character HEALTHY TEDDY!
It's an impressive size (1.2m x 1m), and ideal for use indoors or out.
How many fruits and veg can you see? What healthy activity beginning with B is Teddy doing? Can you find something beginning with every letter in the alphabet?
Use our Healthy Teddy floormat to play number and letter games, and talk about eating well, being active and staying safe.
Also available as a display board.
---
Code: 491
Size: mat 1 metre x 1.2 metres + pack of 64 food picture cards
Items per pack: 1
Price (per pack): £50.00 exc.VAT (£60.00 incl.VAT)