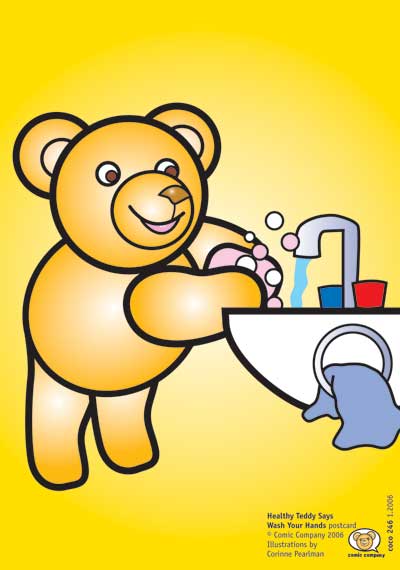 HEALTHY TEDDY SAYS WASH YOUR HANDS POSTCARD PACK - postcards

Health information for the early years. Learn how to wash your hands properly from an early age! Makes that important hygiene lesson easy for a parent or carer as they go through Teddy's routine with young children.

This double-sided card features Healthy Teddy large on one side, and washing, using soap, rinsing, and drying on the other. Good to give out in any healthcare setting or primary school or early years centre.


Click on the pic to change the image size
Click here to view other HEALTHY TEDDY resources
---
Code: 246
Size: A6
Items per pack: 50
Price (per pack): £5.50 exc.VAT (£6.60 incl.VAT)