Healthy Teddy Says Wash Your Hand Activity Sheet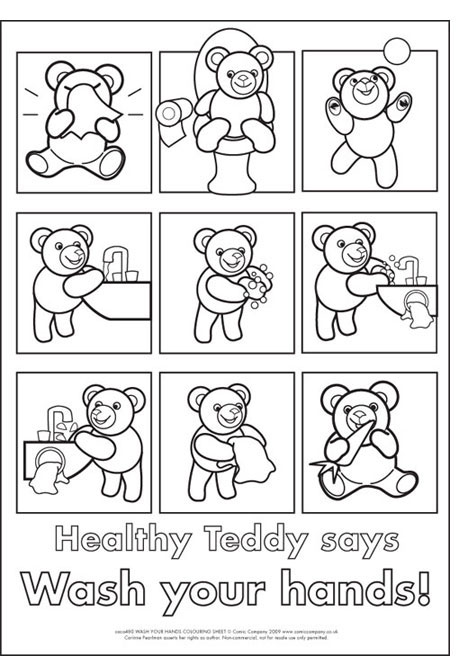 HEALTHY TEDDY SAYS WASH YOUR HANDS ACTIVITY SHEETS - activity sheets
[pdf should open in new window or Control-Click and save to your computer]

Washing your hands is the single most important thing you can do to prevent the spread of flu, coughs and colds, say the UK Depts of Health.
With the threat of flu very much in the news, every child - no matter how young - needs to be aware of how infections are passed from person to person. And how to stop germs in their tracks!An ideal resource to promote discussion with young children - that they can also colour in!
Click here to view other HEALTHY TEDDY resources
TERMS OF USE: We are very happy for you to download and print off as many copies of this activity sheet as you need for the children in your group. But please don't alter it in any way without our agreement. Thank you. And do please
tell us about your experiences using it, and ideas for new resources.
---
Code: 482
Size: A4
Items per pack: 1
Price (per pack): £0.00