Up in Smoke - the costs of smoking
Simple but VERY effective ready-reckoner calculates how much a smoker spends on cigarettes - or will be able to spend on something better when they quit.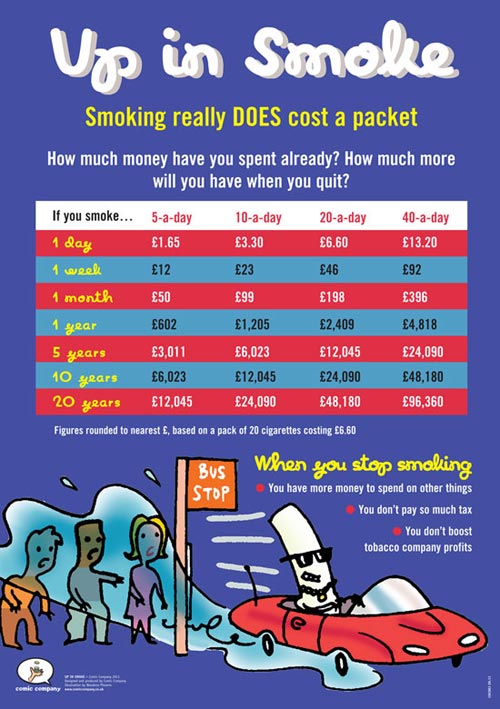 UP IN SMOKE POSTER, A3 - posters
VERY SORRY - SOLD OUT!
Yes, smoking really DOES cost a packet - even if you're a "light" smoker. This thought-provoking poster tells just how much.
Click here to view our entire range of Tobacco-related resources.
____________________
Code: 83
Size: A3 folded to A4
Items per pack: 0
Price (per pack): £0.00