Quit Me Quick Tips Snapper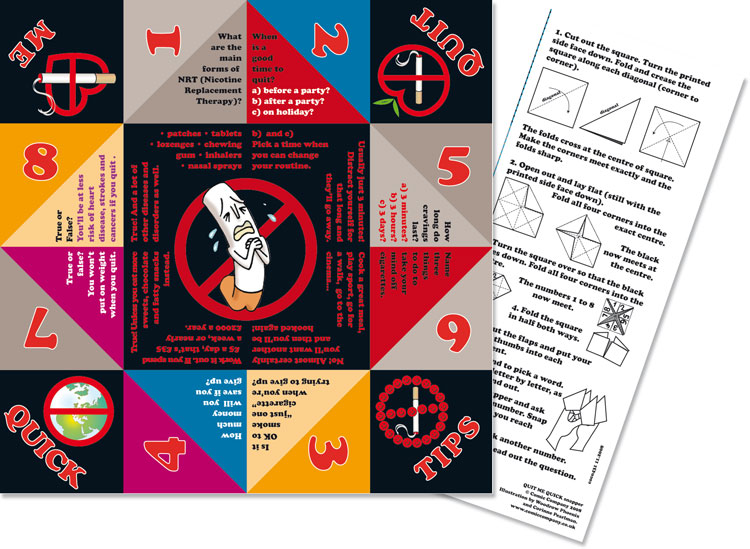 QUIT ME QUICK SNAPPER - snappers

What do YOU call them?

We call them "snappers", but you may remember them as "fortune-tellers", "cootie-catchers" or even "nose-pinchers".


A great cut-out folding quiz game - an ever-popular format put to great use in helping people to quit smoking.


Based on the highly-successful I QUIT booklet.




Click here to view our entire range of Tobacco-related resources.
Code: 431
Size: A4 with cutaway folding instructions
Items per pack: 50
Price (per pack): £5.95