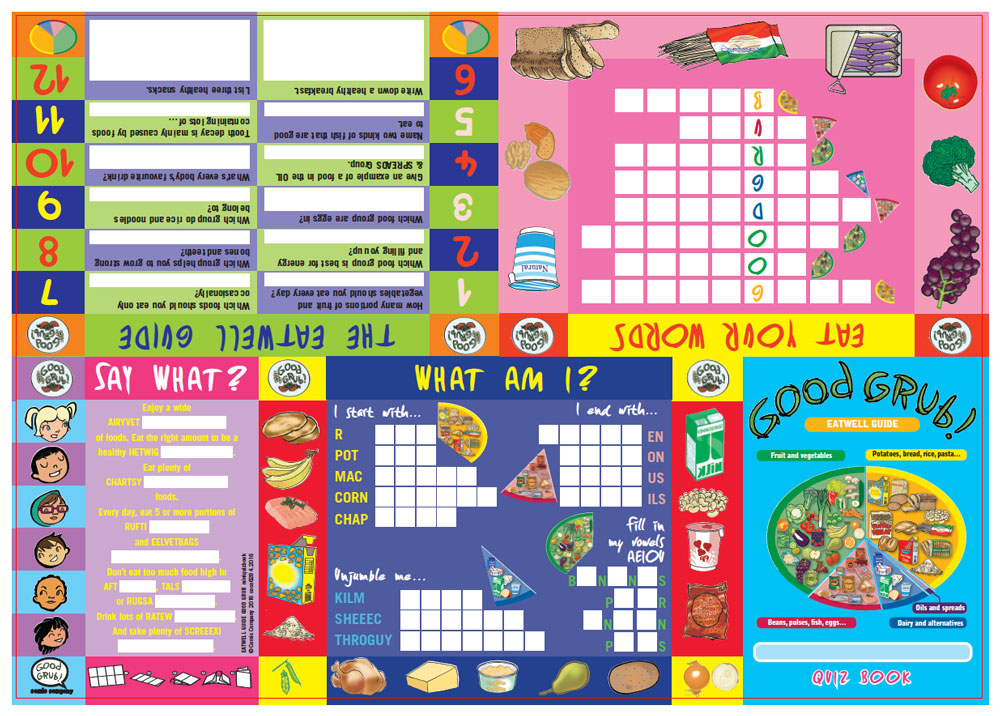 NEW!

code 628 - EATWELL GOOD GRUB MINIQUIZBOOK - miniquizbook
Great fun and very effective - our previous Eatwell Plate version was a best-seller!
It starts as an A4 sheet , but after a few folds turns into a little A7 "MiniQuizBook". (There are folding diagrams on the sheet.) A fun activity in its own right.

Asks important questions about the basics of the Eatwell Guide in a visually attractive way.



Click here to view our entire Eatwell Guide range.
---
Code: 628
Size: A4, fold to A7
Items per pack: 50
Price (per pack): £5.95