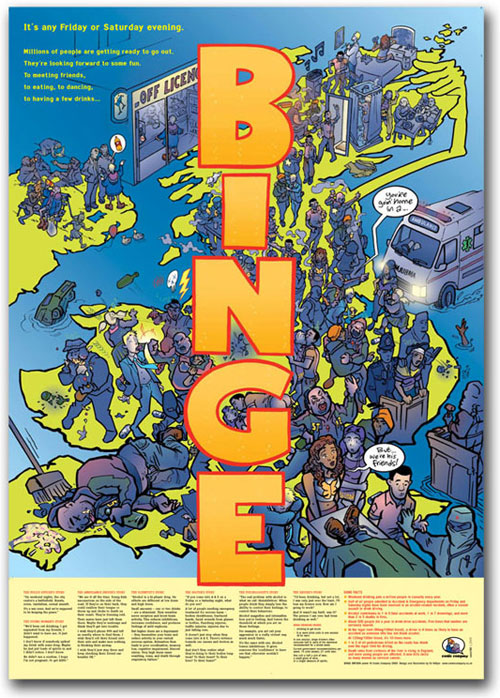 BINGE BRITAIN POSTER, A2 - posters
"It's any Friday or Saturday evening...
Millions of people are getting ready to go out.
They're looking forward to some fun. Meeting friends. Eating. Dancing, Having a few drinks..."
The Binge Britain poster graphically portrays all the horror of a "good night out of it" - from start in front of the bedroom mirror to finish lying in a hospital bed.
Text includes views of an ambulance driver, A&E doctor, police officer and others.
Excellent for discussion.
£1.70 +VAT
____________________
Code: 189
Size: A2 folded to A4
Items per pack: 1
Price (per pack): £1.70 exc.VAT (£2.04 incl.VAT)