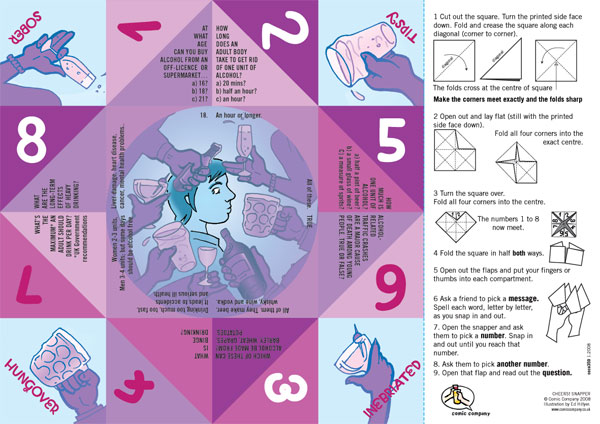 CHEERS - YOUR HEALTH SNAPPER - snappers
SORRY - ALL SOLD OUT!
Information about the dangers of alcohol is made easier with this popular quiz-question folding game. Questions address what's a unit, where alcohol comes from, what effect it has on health, the risks and the legal situation. Great for use with Cheers! Your Health leaflet, or to give out in class after health education.
The snapper includes easy-to-follow cutaway folding instructions.
---
Code: 359
Size: A4 with cutaway folding instructions
Items per pack: 0
Price (per pack): £0.00