Salt - Shake the Habit!
Part of a range of resources explaining why it's such a good to idea to cut down on SALT, FAT and SUGAR - with lots of helpful hints on how to make healthy eating as painfree and pleasurable as possible.

See related resources on SUGAR and FAT.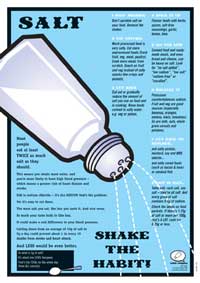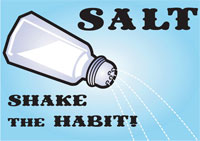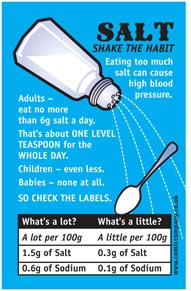 SALT - SHAKE THE HABIT MAGNETS - fridge magnets
By popular demand ! We sell SALT - SHAKE THE HABIT magnets separately in packs of ten.

If you want to see our range of CHECK THE LABELS magnets (SALT, SUGAR, FAT etc) click here.


Click on this link to view the entire HEALTHY EATING section.


Code: 483
Size: 85mm x 55mm
Items per pack: 10
Price (per pack): £3.75 exc.VAT (£4.50 incl.VAT)