Big Dave - Who Says Size Doesn't Matter?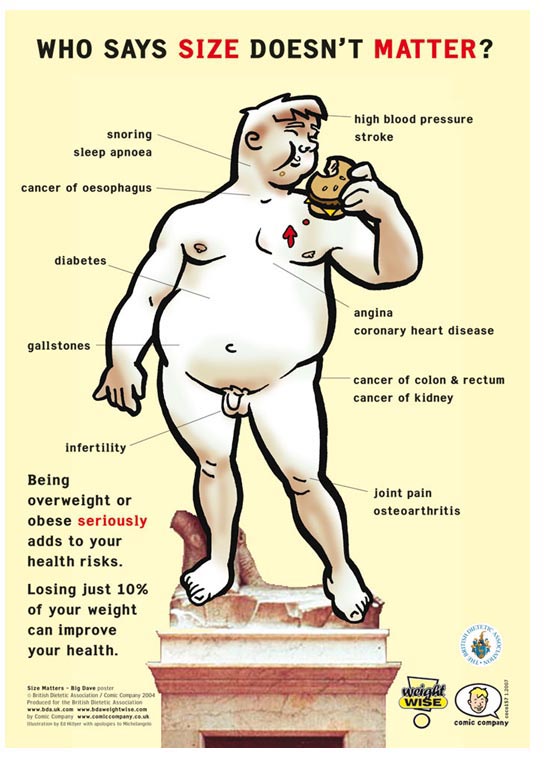 BIG DAVE POSTER, A3 - posters
Losing just 10% of your weight can dramatically improve your health. Big Dave graphically shows what the problems can be if men risk their health because of being overweight. With apologies, of course, to Michelangelo's David.




Click here to view our entire Men's Health range.
Code: 157
Size: A3 folded to A4
Items per pack: 1
Price (per pack): £1.30 exc.VAT (£1.56 incl.VAT)