In this section...
OUR APPROACH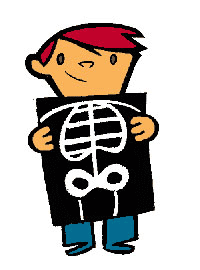 We use humour, colourful design, and illustration - partly to attract attention and avoid turning readers off, but mostly because we have found it to be the most effective way of engaging the mind.
We try to promote positive health messages - to encourage people rather than say what they shouldn't do.
We believe in education. As well as looking fun, our resources are informative. They give people the facts in a straighforward, non-preachy way. And we suggest practical steps everyone can take to improve their health.
We are committed to helping people to change, but we also believe that people must be supported to maintain healthy lifestyles in the face of powerful social and economic pressures that tend to push them off course.
We always seek the views and advice of practising professionals when we develop new resources.
We market-test resources in a variety of ways, including innovative uses of the internet and self-managed peer TalkBack groups.
We welcome ideas for new resources, and comments about existing ones. Everything we produce has grown out of discussions with people working in the field.