In this section...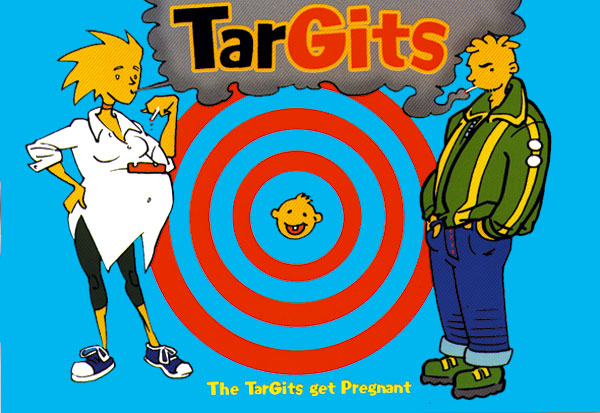 Our brief from the Health Education Authority was to produce a really good resource for young pregnant women (and their partners) who, "wouldn't be seen dead reading a health promotion leaflet."

The TarGits Get Pregnant was the result. The writer/artist was Ed Hillyer (aka Ilya).

The original version was a 16-page printed booklet, but you can view an online version of TarGits here.

"Whenever we've given TarGits to nurses or health visitors they always come back and say, 'Give me some more of those! '" - Smoking cessation coordinator

Click on this link to view the Can You Feel Him Kick poster & postcard - with tried and tested tips on how to quit during pregnancy.