In this section...

TALKING WITH YOUNG PEOPLE ABOUT SEX
Comic Company creates and produces fpa's series of best-selling leaflets for young people.

We have produced, in association with fpa, three of our popular fortune-teller folding games and a miniquizbook on puberty. They're available from Comic Company as well as fpa. See them here.and at www.fpa.org.uk


• MY BODY MY RULES This is the latest leaflet produced for fpa, which gives information about female genital mutilation (FGM) for primary schools.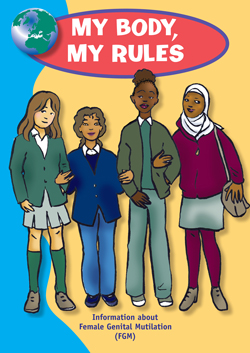 • IS THIS LOVE?
This is designed to help young people identify, and protect against, abusive behaviour.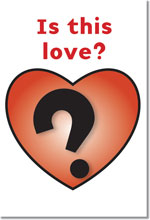 What you say about...

• 4 BOYS
"I do not think you could have produced something more exactly focused on the needs of year 9 boys. It works every time." Head of RS, East London school
"I must congratulate you on your marvellous publication [4Boys], which is hugely popular with both boys and girls coming to the Drop-In clinic. This leaflet has produced more serious questions and openings for discussions than any other leaflet." Doctor, Child Health
• 4 GIRLS
"It's good because it says things you won't even say to other girls" 14-year-old girl
"Really great and sensitively done" Teacher
"It was good, funny and explained things well." 15-year-old
"It gives you self-confidence" 15-year-old girl
• PERIODS - WHAT YOU NEED TO KNOW
"This is the most useful health booklet I have ever come across. Every girl and their parents should have a copy." Dr Aric Sigman, advice columnist and broadcaster
• IS EVERYBODY DOING IT? YOUR GUIDE TO CONTRACEPTION
Research by the National Adolescent and Student Health Unit found 'Is Everybody Doing It?' to be the most popular contraceptive leaflet among mid-teens.
"A splendid additional resource for sex-ed lessons and one that definitely appeals to young people" Teacher, London
• 4 YOU: GROWING UP - WHAT'S IT ALL ABOUT?
Comic-style booklet aimed at 9-11 year-olds. Intended for use in primary schools and by parents, 4YOU discusses the physical and emotional changes around puberty and provides information for 9-11 year-olds in a really lively and accessible format.
• 4BOYS/4 GIRLS - TALKING WITH YOUNG PEOPLE ABOUT SEX AND RELATIONSHIPS
A very practical activity manual to accompany the young people's booklets, packed with fun learning exercises using art, drama, games and quizzes to test young people's knowledge and promote discussion.
• PREGNANCY - WHO WHY WHAT WHEN WHERE AND HOW IT ALL WORKS
• Love STIngs - A BEGINNER'S GUIDE TO SEXUALLY TRANSMITTED INFECTIONS
"LOVE STINGS comic is great! The same winning combination of humor, relate-able characters, realistic situations and solid information that I like about TarGits." Health Educator, USA
• ABORTION - JUST SO YOU KNOW
Ordering publications
All of the above publications can be obtained by mail order from
fpa 23-28 Penn Street LONDON N1 5DL
Tel: 020 7608 5290
Email: fpadirect@fpa.org.uk